Christian Odyssey: Church growth was an idea that was popular 15 or 20 years ago. It promised to halt the decline in congregations and turn things around. Why hasn't it worked?
Dr. Eddie Gibbs: Well, it depends upon the criteria by which you judge whether something has worked or not. If you have a lot of previously churched people, the insights and techniques of church growth were helpful. In the USA we had a wave of returning baby boomers following Watergate and Vietnam. Many of the boomers resisted traditional Christianity but responded to an approach which was contemporary and which fitted their needs and their cultural context. Some church growth insights were helpful in those contexts.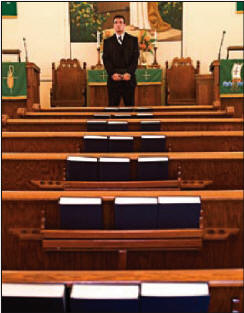 However, I think that with the wisdom of hindsight, the ideas of Donald McGavran, the founder of the church growth movement, were not really heard in the West. His principles were missionary and outreach principles. In North America particularly, they became marketing principles. In other words, how can I increase my slice of the religious market? The principles were misunderstood—even prostituted.
Outside the US, there was no phenomenon of returning baby boomers. So the standard approach was to remove all the